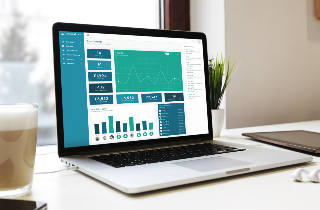 The solution, which consists of a mobile app and online management dashboard, captures business and private mileage information, helping companies to manage employee fuel expense claims more accurately and efficiently.
JourneyTrack integrates with all fuel card networks provided by Fuelmate, meaning fuel usage can be aligned with mileage to drive substantial savings for commercial fleets of any size.
Super-users, such as fleet managers, can also get access to a suite of useful tools including a live map view of vehicles, MPG analysis and fuel card spend by cost centre.
JourneyTrack will be officially launched on 11 May at Fleet Show 2016, when delegates will be able to see the features of the dashboard and app first hand through live demonstrations that will run throughout the day.
James Brook, director of JourneyTrack, said: "Mileage expenses is a really hot topic for companies at the moment as HMRC is cracking down on inaccurate claims. JourneyTrack was developed to help our customers overcome this issue whilst also giving them additional management tools to gain greater insight into their fuel spend and driver behaviour.
"With no hardware required, the JourneyTrack App uses smartphone GPS technology to track an employee's journey at the touch of a button. All data associated with the journey, including fuel expenditure is captured, analysed and stored easily within the management dashboard."
Andy Smith, head of Fuelmate, added: "The JourneyTrack concept was born out of listening to our existing fuel card customers and their desire to have a better understanding and visibility of their employees' fuel usage.
"We've developed it in partnership with an experienced software house, enabling us to integrate a host of great user features within both the app and management dashboard that gives our customers precisely the insights they require."
The JourneyTrack app and dashboard are priced in relation to fleet size.
To find out more about and to see how it works, visit Fuelmate on stand C2, hall 3 at Fleet Show 2016.
For more details of the Fleet World Fleet Show 2016, please visit http://www.thefleetshow.co.uk or phone 01727 739160.