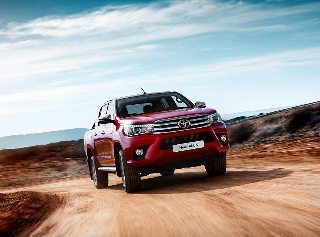 Order books are open now, ahead of the official start of Proace Van sales in September and the first deliveries of new Hilux to customers from July.
The Proace Van will be offered in two grades – Base and Compact – and in Compact, Medium and Long body lengths. Engines cover the 95hp and 115hp version of the 1.6-litre unit and the 120hp 2.0-litre diesel and are offered with a five-speed manual for the entry-level diesel and a six-speed manual for the higher-powered units.
Prices start from £18,660 and rise to £22,931 (excluding VAT).
The Hilux comes in four trims – covering Active, Icon, Invincible and Invincible X. Active is available in single, extra and double cab variants while the others are offered in double cab format only. Just one engine is offered – the 150hp 2.4 D-4D with either six-speed manual or automatic transmission. Prices range from £19,177 to £29,435 (excluding VAT).