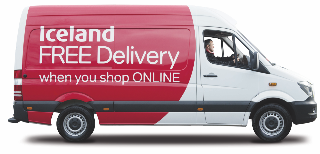 Route Monkey, which was recently acquired by big data and telematics company Trakm8, currently supplies Iceland with optimisation and routing algorithms and will now work with Iceland until 2019, with significant revenues forecasted over the contract's lifetime.
Louise Dhaliwal, IT director of Iceland Foods, commented: "Using Route Monkey will help us to continue to provide the best possible home delivery service to our customers. It enables us to optimise the use of our fleet and driver resources, while also reducing our fleet mileage and emissions."
Over 1,500 vehicles and 800 stores nationwide will benefit from the extension to Route Monkey's revolutionary service.
John Watkins, executive chairman of Trakm8, said: "We are delighted to secure this contract extension with Iceland as an early indicator of the value of Route Monkey to the Group. This contract has the potential to form the basis of our next generation fleet management solutions which will see cameras and route optimisation algorithms integrated with Trakm8's continuing telematics capabilities."